Presenting the Macrotech Studio PC
Powered by GeForce RTX 30 Series, the RTX based Studio desktop from Macrotech Solutions has been designed and assembled in view to manage immense graphics workloads and offering accelerated performance with top of the range ready to assemble components.
The latest NVidia RTX 30 Series GPUs accompanied with Studio Drivers

Intel Core i7 - 10700 and higher or
Intel Core i9 - 10900X and higer
AMD Ryzen 7 3800X and higher or
AMZ Ryzen Threadripper 3969X and higher
Intel Core i7 or higer
AMD Ryzen7 or higher

Nvidia Geforce RTX 3060, Geforce RTX 3070,
Geforce RTX 3080, or Geforce RTX 3090,
Nvidia Geforce RTX 30 Series
OS Drive : Upto 2TB PCIe M.2 SSD
Storage Drive : Upto 6 x 3.5" HDD
OS Drive : PCIe M.2 SSD
Storage Drive : Upto 6 x 3.5" HDD

Starting from 16GB to 128GB to choose from
Starting from 16GB to 128GB to choose from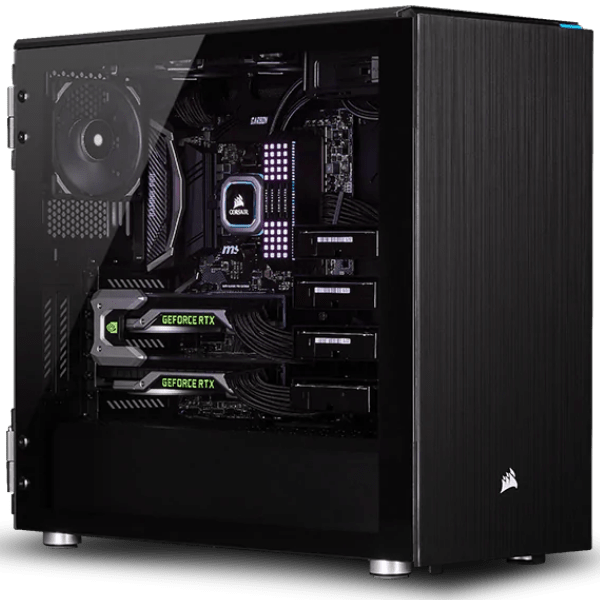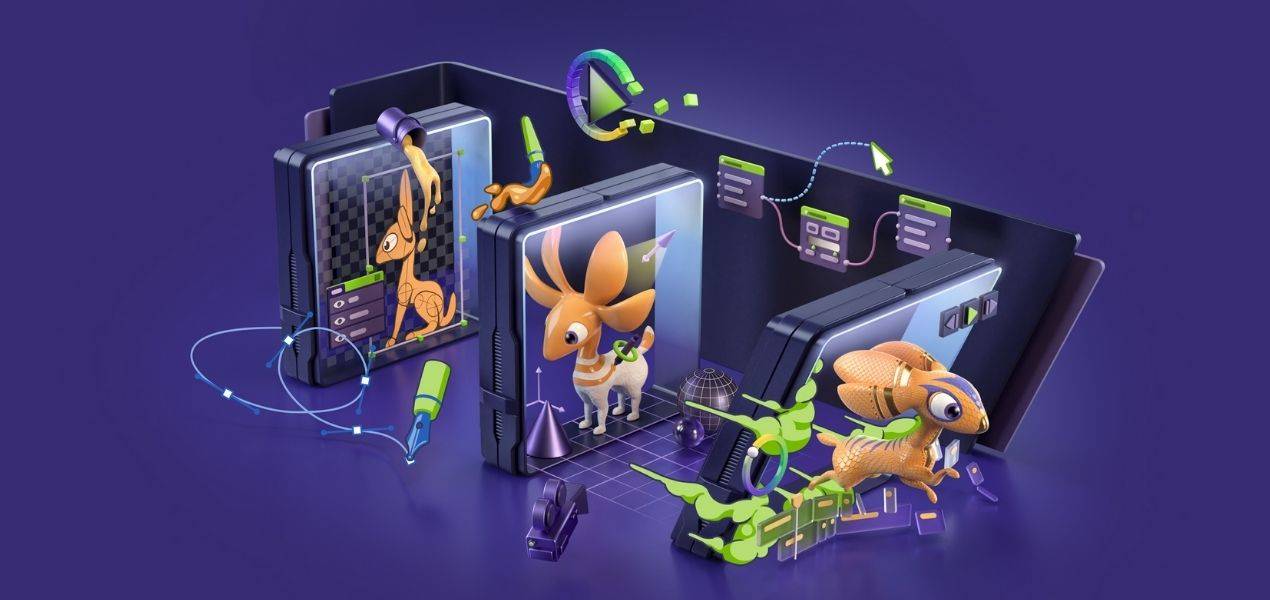 Whether you're an budding artist or an master craftman looking to create your best work, with NVIDIA's RTX 30 series GPU's powering Macrotech Studio PC, unleash your creative potential to Render quicker, broadcast faster and edit crisp videos with up to 8K editing capabilities.

Supercharge your creative process with Macrotech's Studio PC equipped with NVidia's Ray tracing 30 Series based graphic processors paired with NVidia's exclusive studio driver technology to enhance your creative applications with max performance. NVidia Studio powering your workflows, you're free to unleash your most creative projects yet.

Accelerated real - time rendering
Model and render large 3D scenes in real time with GPU accelerated apps like Autodesk 3ds, Maya, Maxon Cinema 4D, and blender.
With RTX GPUs, visualize your photorealistic materials with accelerated ray tracing.
Assured performance with lag -free interaction and massive speed boosts with AI-enhanced denoising
Video Editing & Motion Graphics
Play back and edit ultra-high resolution video smoothly without pre-caching or generating proxies in Adobe Premiere Pro, Blackmagic Resolve, REDCINE-X PRO, and more.


High-Resolution Meets High-Performance
Automatically give your RAW images crisper detail, better color rendering, and fewer artifacts using the RTX-accelerated AI "Enhance Details" feature in Adobe Photoshop Lightroom Classic.
Quickly interact and zoom in and out of complex vector graphics smoothly and effortlessly, thanks to GPU-acceleration in Adobe Illustrator.
Adobe Creative Cloud gets blasing fast with NVIDIA Studio technology, letting you complete your design work quicker than ever.


Push limits With AI-Powered Voice & Video
The NVIDIA Broadcast app upgrades your livestreams, voice chats, and video calls with powerful AI effects like noise removal and virtual background.
NVIDIA RTX GPUs offer broadcasters top stream image quality and maximum performance thanks to NVIDIA's dedicated hardware encoder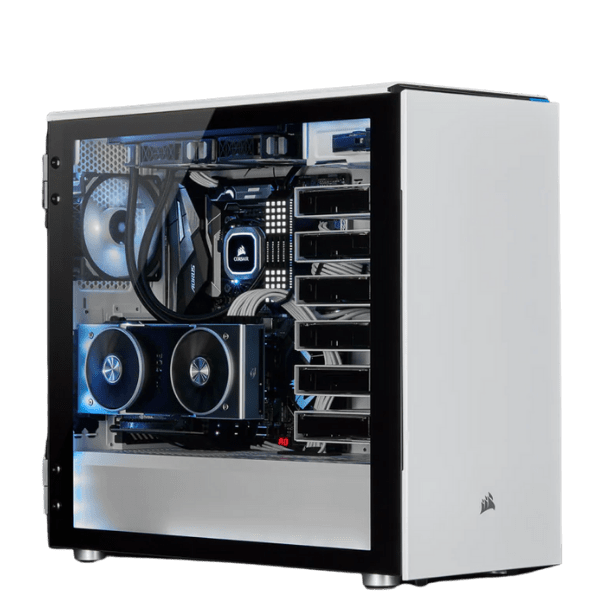 © 2021 NVIDIA Corporation. All rights reserved. NVIDIA, the NVIDIA logo, GeForce, GeForce RTX, Quadro, Quadro RTX, and NVIDIA Turing are registered trademarks and/or trademarks of NVIDIA Corporation in Australia and other countries. All other trademarks and copyrights are the property of their respective owners.