Price List for Apple Repair
Macrotech Solutions takes credit in offering different levels of Mac repairs
Our qualified Apple technicians are the heart of this organization as they help to make your Mac work like new one. Whether it is any issue with the screen or repair of other parts, our professionals with their profound knowledge to solve the issues with an ease. Their extensive analyses and in-depth knowledge results in a perfect repair and replacement solution.
We offer a free diagnostic and a no obligatory quote for customers to make wise decision before they commit to repair.
We use only High Quality Components

All our Mac Screen & Battery come with 2 Years of warranty.

Most of the hardware replacement comes with a minimum of 1 year warranty

Repairing your device with us might void your manufacturer's warranty.

Screens are covered under warranty as long as there is no physical damage.

Water damage devices do not have any sort of warranty.

Software issues do not have any warranty.

Refund can be provided in exchange of the parts and 25% labor charge will be deducted.

Under no circumstances physical damage will be considered under warranty.
Apple Mac Screen Price-list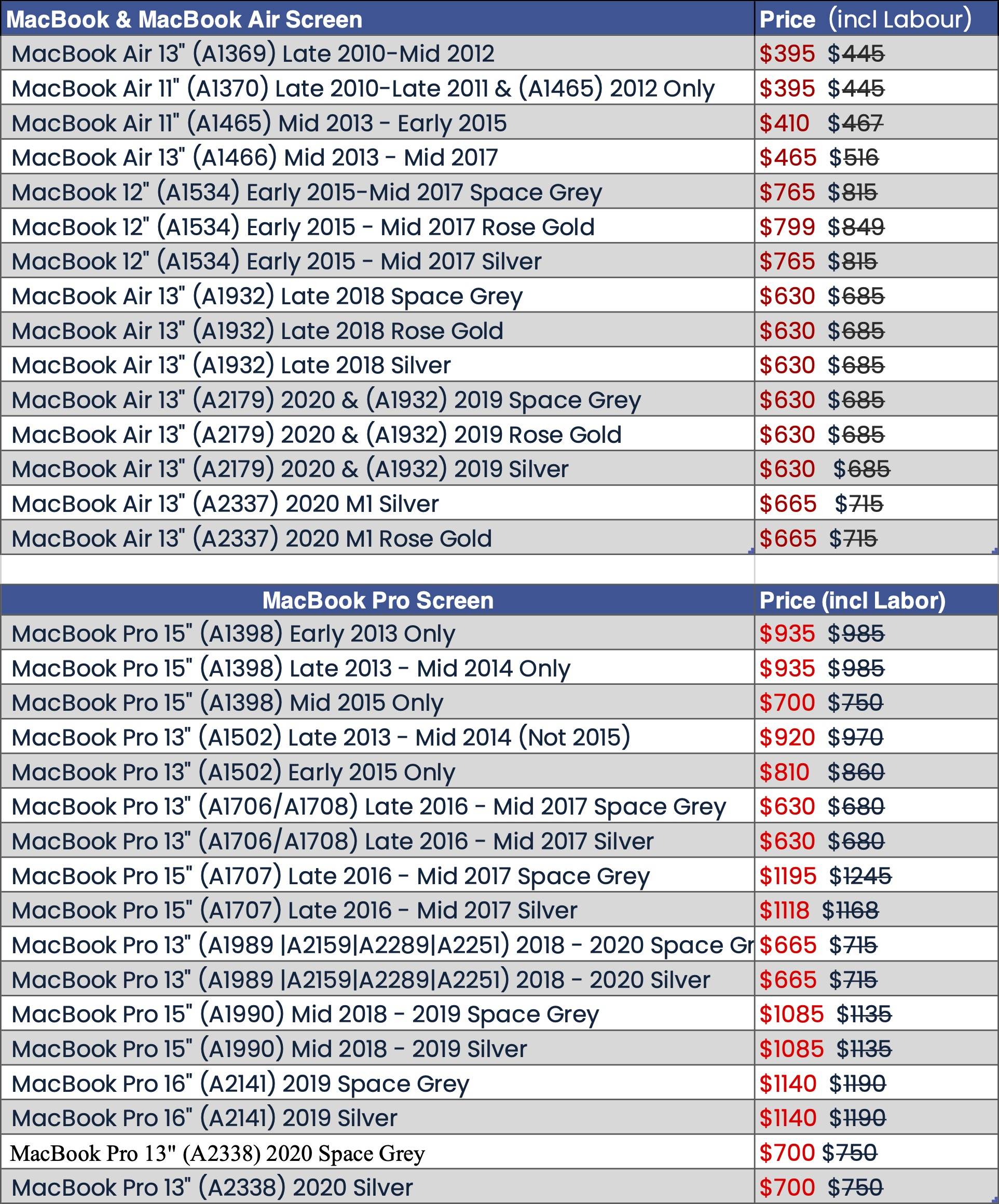 MacBook Battery Price-list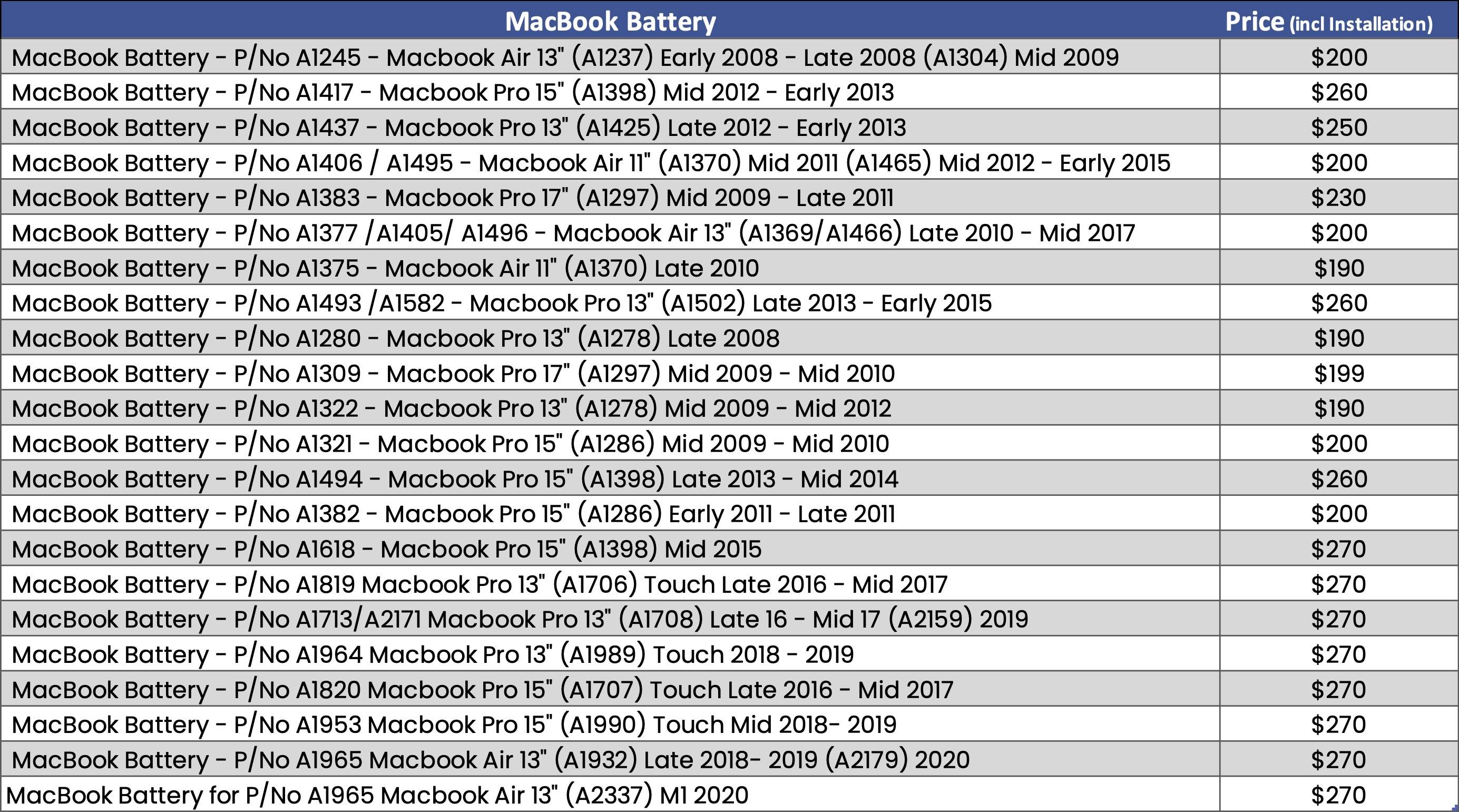 Macrotech Solutions uses 2 major brands : Fledging SSD and OWC SSD to upgrade the proprietary Apple Flash drive storage. All SSD upgrades comes with 1 year parts & Labour warranty.
Upgrade price includes installation and OS setup.
Data migration or Data Clonning service is offered from as low as $20 depending on the size of the existing storage.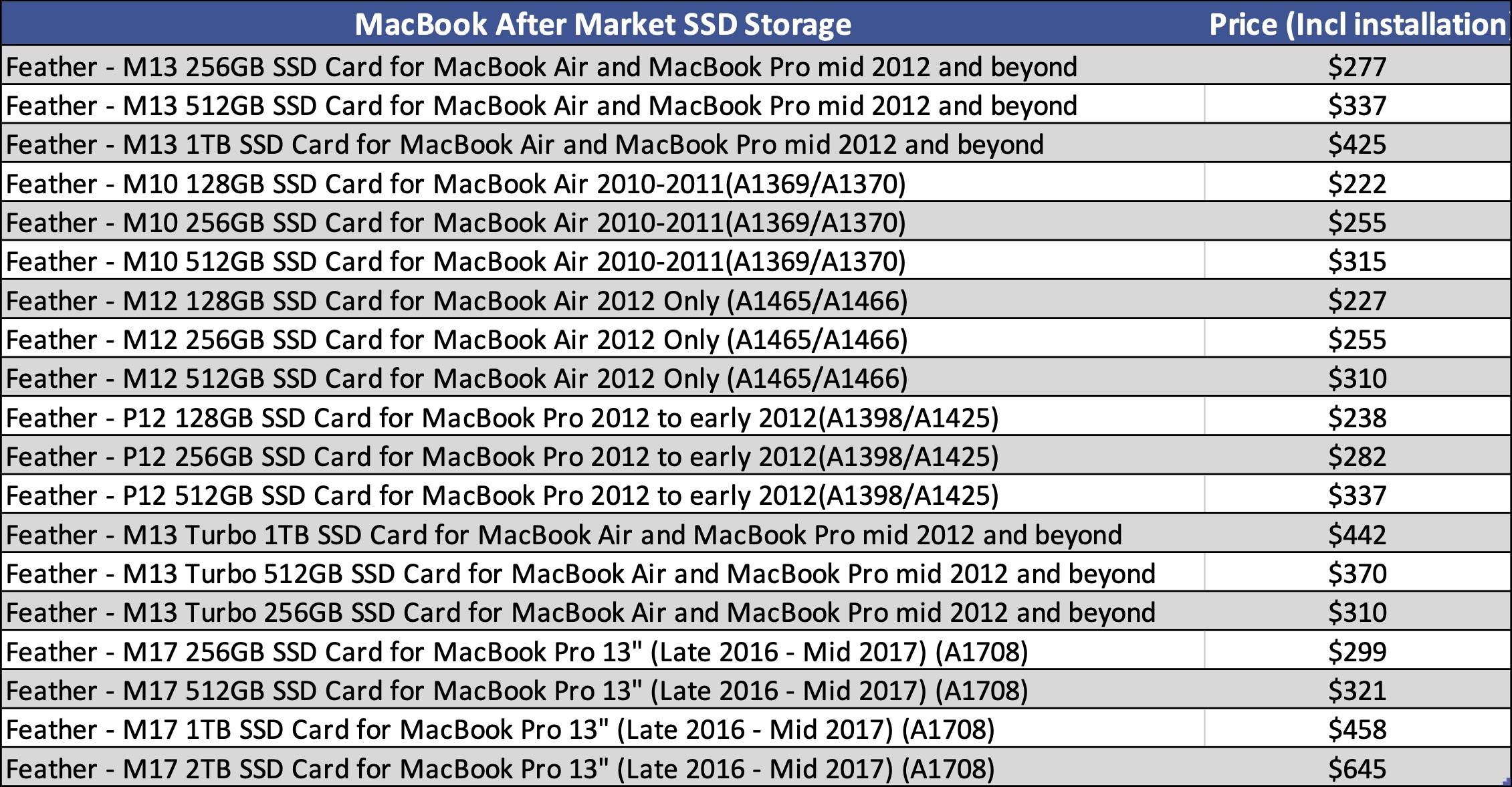 MacBook Keyboard Pricelist